Viking Engineers of Vietnam
86th
Engineer Battalion
(Combat Engineers)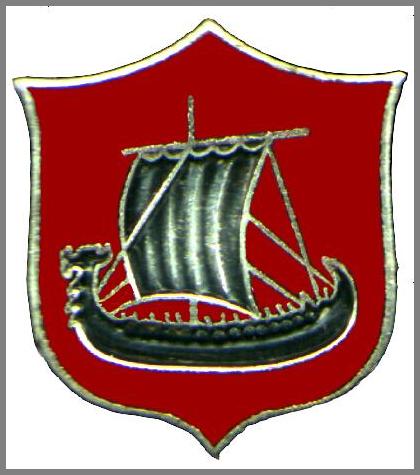 The Viking Sapper
says
Essayons
"Pontifices Sumus"
This site is dedicated to my fellow ENGINEERS. especially those who served with me in the 86th Engineer Bn. Also, it is dedicated to the VIETNAM VETERANS, and to the 58,214 (as of Memorial Day 1998) men and women on the VIETNAM VETERANS MEMORIAL PAGE, which includes the POW/MIA'S. I have 2 adopted POW/MIA'S myself. One is from here in Orlando, Fl, my new home town, and one is from my old home town of Kittanning, Pennsylvania. I have dedicated the remainder of my life to the service of helping other Veterans in NEED. I have tried to provide enough information on these pages to make it both informative and helpful. Remember ...............

We must try to help all veterans in need

especially our homeless veterans.

We, the Vietnam Veteran, are responsible to coordinate with the children of the KIA/MIA Vietnam Veterans. One way of doing this is by supporting your local

Orlando's Children of the Wall (SDIT) Members

There is a large Engineer links page in this Engineer section. An extensive page of Veterans and Military Organizations, Units and Governmental listings for all to use and enjoy is provide.

Viking Sapper, Mike Dershimer, at VietVet@86thEngineerBn.com

Music in the background is "Essayons", the Engineer song.
Vietnam Veterans Dedication Page
"WE THE PEOPLE"
by
Chaplain Jim Speese
By
Father Dennis Edward O'Brien, USMC
A TRIBUTE TO THE AMERICA'S WAR VETERANS
SOMETHING SPECIAL FOR ALL MY FRIENDS
View The Viking Sapper's Guestbook


The Architects of the Battlefield, the Engineers "the Sapper" truly leading the way, Essayons... "Let Us Try"

The term sapper originates from medival times when it was discovered that moving infantry through tunnels up to the castle walls was an effective technique. At the base of the castle walls a black powder charges was set to destroy the walls and allowed the infantry to assault.. These charges were called "Saps". Thus the term sapper has taken on many meanings from this orgin and in most cases has referenced some type of demolitions or explosives.

This came to me over my e-mail from a friend and fellow sapper in the Canadian Army. I give full credit for this little bit of understanding to Jim Harris. He received it from one of his fellow sappers. So as one sapper to all other sappers, Thank you, God Bless you for a job well done. I am honored to be able to walk amoung the best in the World. The Engineers, the Architect of Battle.

Essayons to my fellow SAPPERS........
THIS IS THE ARMY : THE SAPPER:

The Sapper is a dark, sombre man who looks where he is treading, and talks most of the time about box girders and conduit pipes. He is a very essential part of the army, and is gloomily aware of it.

His life is a misery; he is obliged to work hard and incessantly, both in and out of action. For, in action, he is "delousing" mines, and blowing wire, and demolishing bridges and repairing others - sometimes the ones he has at some earlier stage himself demolished (enough to sour anyone) - and fixing roads, and per-forming a hundred other hazardous and somewhat energetic chores.

Out of battle there is no respite. In a quiet area, roads are always found for him to repair, or an airfield for him to build. His bulldozers are never quiet. And on top of everything he will find that division wants a handball court built, or concrete floor put in the tents, or a new drainage system put in to baffle the Anopheles.

This in all has a depressing effect on the engineer. It tends make him jaundiced towards his fellow man. He suspects that a hearty greeting is the forerunner of a request for two bags of cement or that the inquiry after his health is to ease the blow of asking for a working party.

So the Sapper retires into himself, trusting only sappers. That is why, I think, they are so gregarious, it is unusual to see a lone sapper, unless he is a man of inflexible will. As they believe in strength in numbers.

They seek sanctuary from other units, generally guarding themselves with a strip of bad road, or a barbed wire dump, or a maze of bulldozer tracks. They hide their stores far from prying eyes, which might be seeking the odd sheet of galvanised iron or fibrolite. The Sapper is not susceptible to flattery. He does not blush when told how wonderful his explosives are; he does not turn away shyly when informed that he lays a pretty mine field. It is impossible to win his heart that way. He knows there is no glamour in his job; no breathtaking activity or glory. He knows at his is the drudgery of the army; the scullery work, the janitor's job. But he has a grim satisfaction - he knows that in every operation, in every sphere of war, the army leans on him.


My PAST COMBAT ENGINEER UNITS INCLUDE :
CO A, 86TH ENGINEER BN(CBT),
20TH ENGINEER BRIGADE,
BEARCAT & MY THO, VIETNAM,
SEPTEMBER 1967 - SEPTEMBER 1968
"The Viking Engineers of Vietnam"
"Pontifices Sumus"
(We are Builders of Bridges)
86th Engineer Bn History
Lineage and Honors (View)
I am trying to organize some type of 86th Engineer Bn Association for "ALL" 86th Engineer Viking Engineers from WWII to Present.
Please contact me to help me with this project
518TH ENGINEER CO (CBT),
193RD INFANTRY BRIGADE,
FT KOBBE, PANAMA,
OCTOBER 1968 - OCTOBER 1971
"MOT'NGATORS"

CO C, 8TH ENGINEER BN (CBT),
1ST CAVALRY DIVISION,
FT HOOD, TX,
NOVEMBER 1971 - APRIL 1973
JUNE 1974 - OCTOBER 1975
"SKY BEAVERS"
1st Cavalry Division
Engineer Brigade Page
Assorted Engineer Related Links
The Viking Sapper is a

[Ring Info] Visit other Army Sites
[Prev][ SkipIt ][ Next5 ][ Next ][List Sites][ChatRooms] [ClubYahoo]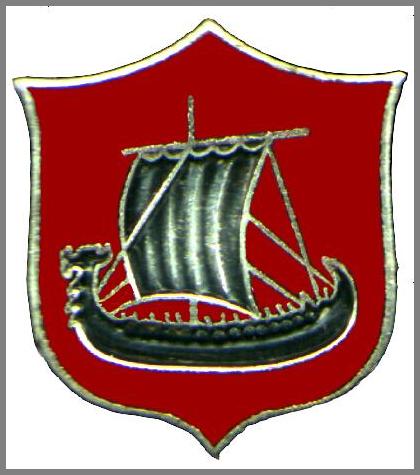 Web page designed and provided by the Viking Sapper