William Lawrence Deane
Adopted POW/MIA
.
Post Offices and many other Federal Facilities will now be flying the POW/MIA Flag. Selected Agencies are required to display the special Flag on six specified days. The first day designated was Armed Forces Day. The other designated days are Memorial Day, Flag Day, Independence Day, National POW/MIA Recognition Day, usually the third Friday in September, and of course Veterans Day.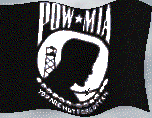 ADOPTED POW/MIA
.
.
William Lawrence Deane
Rank/Branch:
O5 Lt Col U S Army

Unit:
AGC Army Advisory Group Headquarters, MACV
Date of Birth:
27 September 1934
Home City of Record:
Orlando FL

Date of Loss:
08 January 1973
Country of Loss:
South Vietnam

Loss Coordinates:
16421N 1070956E (YD324528)
Status (in 1973):
Missing In Action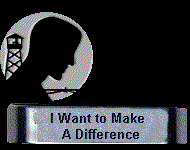 Category:
1
Acft/Vehicle/Ground:
UH1H
Other Personnel in Incident:
Elbert W. Bush; Richard A. Knutson; Manuel A. Lauterio;
William S. Stinson; Mickey A. Wilson (all missing)
Source:
Compiled by Homecoming II Project (919/527-8079) 01 April 1991 from one or more of the following: raw data from U.S. Government agency sources, correspondence with POW/MIA families, published sources, interviews. Copyright 1991 Homecoming II Project.
.
REMARKS:
SYNOPSIS:
WO1 Richard Knutson, pilot; WO1 Mickey A. Wilson, aircraft commander; SP5 William S. Stinson, gunner; SP5 Manuel A. Lauterio, crew chief; and SSgt. Elbert W. Bush and Maj. William L. Dean, both passengers; were aboard a UH1H helicopter (serial #69-15619) that flew in support of the American Senior Advisor to the Vietnamese Airborne Division in Quang Tri and Thua Thien Provinces, working between the provincial capitals of Hue and Quang Tri.
On January 8, 1973, at about 1430 hours, the aircraft had departed a landing zone en route to other LZs without making radio contact with the 2nd Battalion Technical Operations Center. When no radio contact was received by 1500 hours, the other LZs were queried. The helicopter did not go to either of the two designated LZs, nor had any communication been established with them.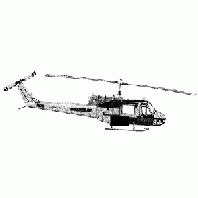 The helicopter's intended route would have taken it northwest toward Quang Tri, with a left turn to an LZ south of the Thach Han River. Although the helicopter failed to contact either LZ along the route, it was later seen flying northwest toward Quang Tri City and crossing the Thach Han River into enemy held territory. While in this area, the helicopter was seen to circle with door guns firing. Enemy automatic weapons fire was heard, and a direct hit was made on the tail boom by a missile, reportedly an SA7. Aerial searches of the suspected crash site on January 8 and 9 failed to locate either the wreckage or the crew. The aircraft was shot down less than three weeks before American involvement in the war came to an official end.
Intelligence reports indicated that of the six men aboard, four were seen alive on the ground. Further information indicated that the aircraft did not explode or burn on impact. The families of the men assumed that their loved ones would be released with the other POWs. Some were even so informed.

But the crew of the UH1H was not released, and have not beenreleased or found since that day. As thousands of reports of Americans alive in Southeast Asia mount, these familes wonder if their men are among the hundreds thought to be still alive.

.
As of Memorial Day 1998 there are 58,214 names listed on the Vietnam Veterans Memorial Wall in Washinton, D.C.. Of those names over 2000 are POW/MIA still unaccounted for. Help support, by adopting your own POW/MIA.
.
.