William Lawrence Deane
Adopted POW/MIA
.
Post Offices and many other Federal Facilities will now be flying the POW/MIA Flag. Selected Agencies are required to display the special Flag on six specified days. The first day designated was Armed Forces Day. The other designated days are Memorial Day, Flag Day, Independence Day, National POW/MIA Recognition Day, usually the third Friday in September, and of course Veterans Day.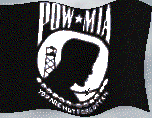 ADOPTED POW/MIA
.
.
William Lawrence Deane
Rank/Branch:
O5 Lt Col U S Army

Unit:
AGC Army Advisory Group Headquarters, MACV
Date of Birth:
27 September 1934
Home City of Record:
Orlando FL

Date of Loss:
08 January 1973
Country of Loss:
South Vietnam

Loss Coordinates:
16421N 1070956E (YD324528)
Status (in 1973):
Missing In Action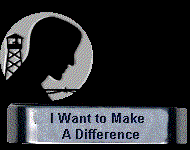 Category:
1
Acft/Vehicle/Ground:
UH1H

Other Personnel in Incident:
Elbert W. Bush; Richard A. Knutson; Manuel A. Lauterio;
William S. Stinson; Mickey A. Wilson (all missing)
Source:
Compiled by Homecoming II Project (919/527-8079) 01 April 1991 from one or more of the following: raw data from U.S. Government agency sources, correspondence with POW/MIA families, published sources, interviews. Copyright 1991 Homecoming II Project.
.
REMARKS:
SYNOPSIS:
WO1 Richard Knutson, pilot; WO1 Mickey A. Wilson, aircraft commander; SP5 William S. Stinson, gunner; SP5 Manuel A. Lauterio, crew chief; and SSgt. Elbert W. Bush and Maj. William L. Dean, both passengers; were aboard a UH1H helicopter (serial #69-15619) that flew in support of the American Senior Advisor to the Vietnamese Airborne Division in Quang Tri and Thua Thien Provinces, working between the provincial capitals of Hue and Quang Tri.
On January 8, 1973, at about 1430 hours, the aircraft had departed a landing zone en route to other LZs without making radio contact with the 2nd B