Korean War Veterans Association

William R Charette, M.O.H.

Chapter 158

Serving Lake Wales Florida
Korean War Veterans Community
This site is dedicated to William Richard Charette,
United States Navy, Hospital
Corpsman Third Class, attached to Company "F", 2nd Battalion,
7th Marines,1st Marine Division, Medal Of Honor Recipient
January 12, 1954. awarded to him by
President Dwight D. Eisenhower.
Our KWVA Chapter is honored to be named after Wm. R. Charette,
and to have him as one of our Chartered Members.
Contact:
Joe Noto
President
kwvjoe1@aol.com
863-452-6024

William R. Charette, M.O.H
Chapter 158 Lake Wales
P.O. Box 845
Avon Park FL 33825
---
"It's OK to Mention the Korean War"
"Forgotten Veterans of the Forgotten War"
If you served in Korea from 1945 to the present, or anywhere during the Korean War era (June 1950-January 1955), you should join the Korean War Veterans Association

The KWVA was formed in 1985.
Presently there are over 11,000 members across the nation. With active chapters in every state and 21 other nations.
Many Korean War veterans feel that their efforts in defense of liberty and democracy has nearly been forgotten in almost five decades since that Sunday afternoon on June 25, 1950 when war enveloped "The Land of the Morning Calm".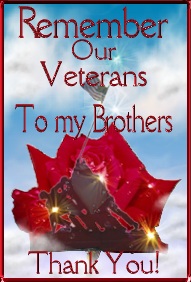 The Korean Conflict lasted 37 months and 2 days. But because a peace treaty has never been signed, only a cease fire, the war continues to this day -- the longest war in America's history.
50Th Annivesary
of Korean War
Home Page
Korean War
Veterans Association

National Alliance Of Families
For the Return of America's Missing Servicemen
---
William R Charette, M.O.H.
K.W.V.A. Chapter 158
Executive Board Page
Please Visit Our Korean War POW/MIA
JAMES ALWARD VAN FLEET JR.
A FEW FACTS ABOUT "THE FORGOTTEN WAR"
54,246 US Dead
33,651 Killed In Action
103,000 US Wounded
8,177 US Missing In Action
7,000 Prisoners Of War: Only 3,450 returned; 51% Died In Prison Camps
389 POWs Unaccounted For
22 Different Nations United Into One Powerful Army to Halt Communist Aggression
The First UN Army Ever Fielded
This Bloody War Began June 25, 1950
And Ended In An Armistice July 27, 1953
Technically, The Korean War Still Continues,
As No Peace Agreement Has Ever Been Signed
Every Year, Young Men Still Die In Skirmishes
Along The Korean War Demilitarized Zone.
This
Korean War Web Ring
site is owned by
William R Charette MOH KWVA 158
Click here to join
The Korean War Web Ring
[Prev] [Next] [Next 5] [Random] [List Sites]